Agia Pelagia is a picturesque village on the island of Kythira. Located in the north of the island, it is known for its natural beauty and relaxed atmosphere. The village with the most accommodation on Kythira. The small hotels, holiday apartments and guest rooms have a good to high standard and are family-run. With its beaches, its beach promenade with taverns, supermarket, small cafes and its small nightlife, the visitor can expect a relaxed holiday. Rental cars and scooters are also available.
If you are looking for a Greek island that has retained the charm of the 1980s, then look no further than Kythira and the village of Agia Pelagia. Of course, progress has also made its way here, but slowly. There was no rapid development on the island, like on many other Greek islands, due to mass tourism.
Kythira is not a noisy island, there is no noisy nightlife like on many islands. The locals are very musical, there is live Greek music in many places throughout the year. E.g. every Sunday in Potamos. In summer there are many festivals, e.g. the wine festival in Mitata. The island inspires the visitor with its diverse nature, the scenic variety, the many picturesque villages, the many beaches with crystal clear water and the buildings that reflect the past.
The island has preserved its nature, traditions and lifestyle and is therefore worth a visit!
The beach in the village, below the promenade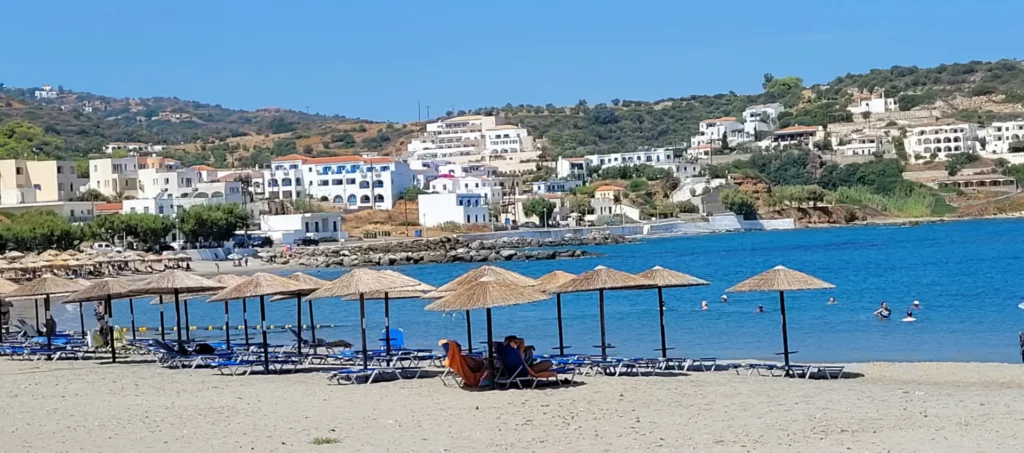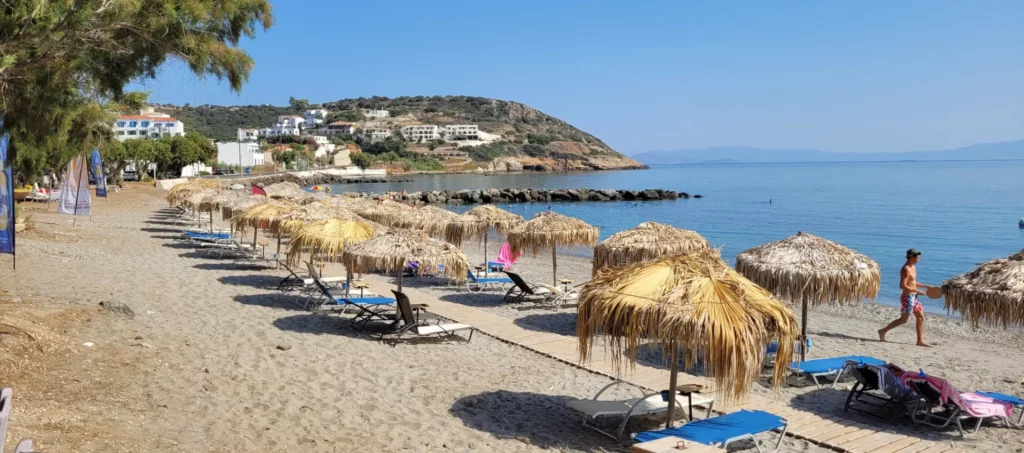 Neos Kosmos beach, just outside the village center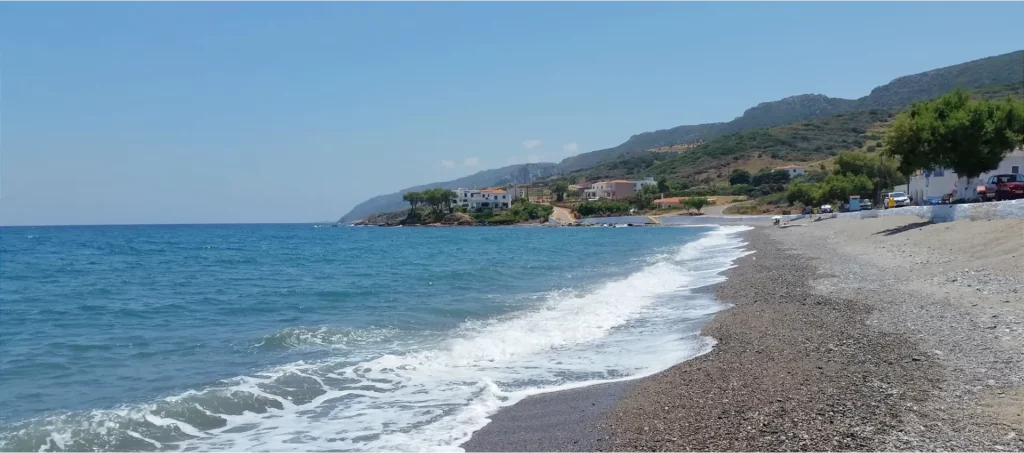 View from the taverns and cafes
The taverns and cafes are right on the beach with a wonderful view of the sea and the opposite Peloponnese. Especially in the evening, the view of the illuminated villages and the passing ships is fascinating!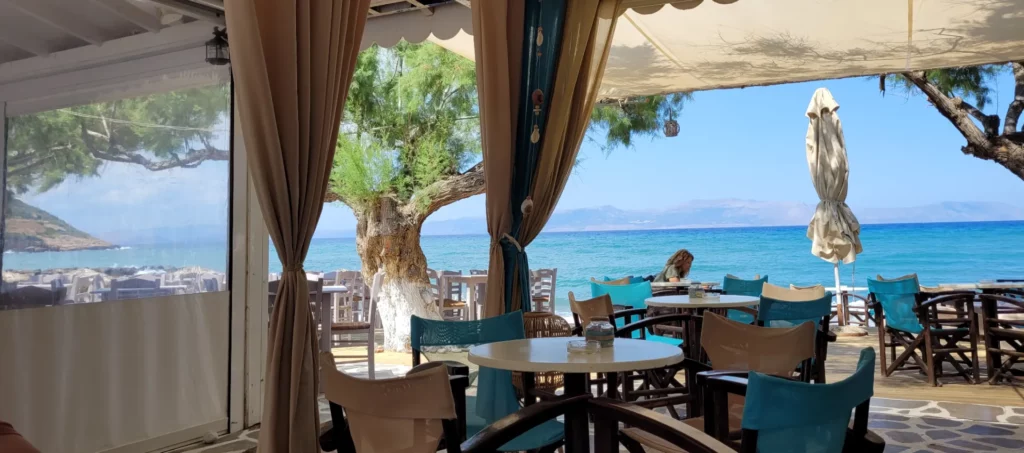 Street Festivals
On Greek Easter, Easter Sunday and the name day of the monastery of Myrtidia, in September, there is a street festival with live music. Here, as a foreigner, you can experience the Greek joie de vivre up close and is warmly welcomed!
Map of accommodation, taverns, cafes and beaches
Book your accommodation in Agia Pelagia!