F/Β Vitsentzos Kornaros

From Gythio to Kythira, Antikythira and Kissamos, once a week. In the summer from Kalamata once a week. From Piraeus twice a week. From Crete (Kissamos – Kastelli) three times and four times a week in the summer.
Duration of the Trip
Kythira – Gythio: 2 hours and 40 minutes | Kythira – Kissamos: (Crete) 4 hours
Kythira – Kalamata: 5 hours and 10 minutes | Kythira – Piraeus: 8 hours
Approximate Fares – Prices
Kythira – Piraeus: Person 26 Euro – Car 73 Euro
Kythira – Gythio: Person 14 Euro – Car 32 Euro
Kythira – Kissamos: Person 18 Euro – Car 58 Euro
Kythira – Antikythira: Person 9 Euro – Car 25 Euro
Gythio – Kissamos: Person 24 Euro – Car 69 Euro
Timetable 2017
The ferry has stopped due to a technical problem. Another ferry will come. The date is still unknown!
The ferry from Neapoli has additional timetables!
Please open the PDF Timetable to see Timetable changes and further Timetables!
Timetable Lane

Ferry Tickets booking online !

Timetables is subject to change
The Best Ferry Guide for Greece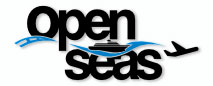 Check the timetables with OpenSeas!
Port Agents
KYTHIRA: Lane Sea Lines Phone +30 2736037055
GYTHIO: SOFIA ROZAKI Phone +30 2733022207
PIRAEUS: ANEK LINES Phone +30 2104197420
KISSAMOS (Crete): HOREFTAKIS TOURS Phone +30 2822023250 & 23888
MONEMVASIA: AGGELAKOS PANAGIOTIS Phone +30 2732061219
KALAMATA: STAVROS BAKOLIAS Telefon +30 2721028080